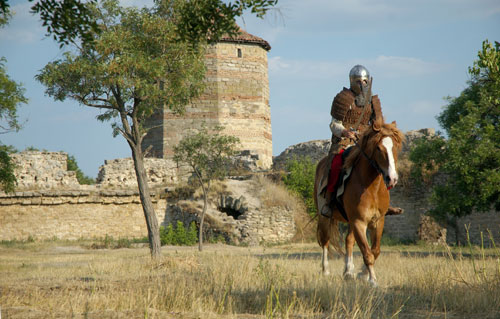 Everything old is new again. The City of Philadelphia has a new weapon in its arsenal to collect a large amount of unpaid delinquent real estate taxes due and owing to the City. The weapon is titled 53 PS section 7275, and this statute allows the city to appoint a sequestrator to take possession of and operate a property.
In the middle ages a sequestrator collected the rents on the King's lands. These days, after a hearing to appoint the sequestrator (akin to a receiver), the sequestrator takes possession of the property. Upon appointment, the sequestrator operates the property and collects the rentals from existing tenants, and may seek new tenants if necessary to pay rent. The rent is then used to pay the unpaid real estate taxes. The sequestrator retains the property until all of the delinquent taxes are paid.
All commissions, costs and necessary expenses shall be deducted before paying the net balance toward the outstanding taxes.
The sequestration statute does not apply to a property occupied by the owner and his or her family for a home. It is intended for owners of commercial properties who have not paid real estate taxes. The property owner will receive service of a rule to show cause why the sequestrator should not be appointed.
This process is in addition to the City's efforts to collect unpaid real estate taxes through conventional means, such as obtaining a lien on the property for the taxes and exposing the property to tax sale.
Be aware of this procedure and the importance of taking immediate action with regard to the response required by the property owner. Service will be made by certified mail or before a deputy sheriff in a city vehicle and not by a knight on horseback.
The sequestration process does not involve foreclosing on the real property. It focuses instead on the rental income stream generated by that property. The statute is silent as to the rights of a mortgage lien holder with a perfected lien on the rents and issues on a mortgaged parcel. Hence, the taxman cometh and property owners should be aware of this power.