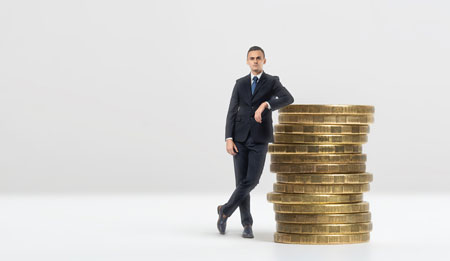 Homeowners and condo owners associations are often creditors of a defaulting member. Many boards and associations believe that they have a six-month "super priority" lien for unpaid dues and assessments.
This conclusion is mostly untrue. While a homeowners association (HOA) has some special rights, there are many caveats that must be examined in order for the "super lien" to provide payment.
A judicial sale of the condominium unit of the HOA property after the six month super priority lien is the trigger mechanism for the unpaid amount.1 However, Section (1) of the law clearly states that the association lien is prior to all liens and encumbrances on a unit, except mortgages and deeds of trust securing mortgage holders recorded before the due date of the assessment.
This means that any mortgages, deeds of trust, or other encumbrances before the due date of the HOA assessment must be paid before the HOA. The HOA is the priority only over obligations recorded after the assessment due date.
Furthermore, judgments obtained for obligations secured by mortgages or deed of trusts as set forth above, liens for real estate taxes, and other governmental assessment or charges against the units must first be satisfied. Hence, the equity must exceed these enunciated exceptions to pay the association claim.
The six-month super-lien provision2 provides a limited non-divesture as to unpaid common expense assessments that come due during the six months immediately preceding the date of a judicial sale of a unit. This is an action to enforce collection of a lien against the unit by judicial sale, only to the extent that the six months' unpaid assessment are paid out of the proceeds of the sale.
Thus, this belief that the condo association has some "special" lien rights is true, however, it is not a guarantee that the HOA will recover all of its funds after a sale. Understanding the caveats and exceptions is paramount in determining what the HOA can reasonably expect to have returned from the sale, and the owner's potential liability.
—
On another note, my office has moved to Suite 1020 in the same building (1500 John F. Kennedy Blvd.) with a spectacular view of the new Love Park when it is completed. Free consultations, please call for appointments. Lean on me!
The law is codified in Pennsylvania at 68 PA C.S.A. § (ɓ)(1) and (ɓ)(2).
Section 3315 (ɓ)(2) of the PA C.S.A.